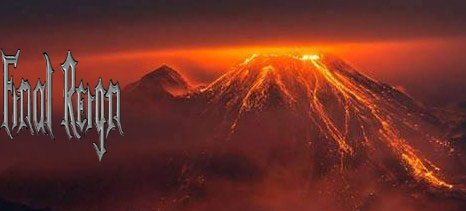 ©  1998 - 2019  Final Reign

Your faith should be in the power of God and not the wisdom of men.

The seventh angel then blew his trumpet; and there were mighty voices in heaven, shouting, "The kingdom of the world has become the kingdom of our Lord and His Christ and He shall reign forever and ever".

                               Revelation  11:15 (Amplified)

Final Reign is a traditional heavy metal band with a Christian message. It was formed in 1998 by Billy Winters, Clarence Long and John Wolf. The band had its first lineup change in mid 2000. The lineup had changed a few more times over the years. The band has produced 6 cds  as of to date. Final Reign 1998 - Sword Of The Spirit 1999 - Destiny 2001 - To The Kingdom 2006  -  Vortex Of Sin 2009 and Evil Rising 2017.   So give us a listen and see if theres something you like.               

Feb 2, 2018

This is Final Reign's 20th year. We've been through a lot of changes over the years but we've kept going.  We aren't or have ever tried to be rock stars. We just love to write and make music and put out a message that might help some one. We just want to thank everyone that has shown interest and gave support to us over the years. God bless you all.